We have the energy for a closer partnership.
We not only understand our business, we understand yours as well
This special expertise for process-related questions makes us an ideal partner for the industry and the real estate sector. As outsourcing partner, we relieve you from all energy-related questions, allowing you to focus on your core competences. With GETEC by your side, you can pool your resources where they are needed. Entrust us with your energy-related questions, leaving you with energy for more – for more performance and more success.
We embody partnership.
The customer is the focal point of our reasoning and actions.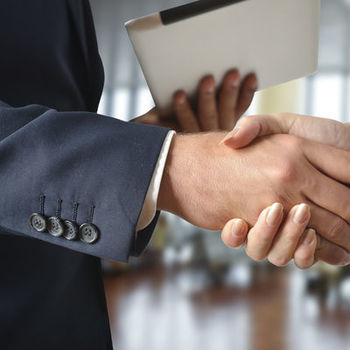 The energy world of tomorrow is digital, networked and green. GETEC acts as a guide helping customers navigate an increasingly complex energy world. Because aside from the technological process expertise, GETEC also possesses the regulatory know-how. We use our knowledge of laws and formalities to derive optimal energy concepts for our customers and to generate savings that are far higher than the efficiency goals of our customers. What's more, with cooperation partnerships aimed at boosting the energy efficiency in the industry and the real estate sector, we are creating genuine added values.
We embody partnership –
find your contact.
With more than 70 locations throughout Europe, we are always at your doorstep.
Contact us. We are here for you.

Contact