Our conviction
At GETEC, we are eager to accomplish two goals: We always want to achieve the best and most economical energy solution for our customers. And we strive to do this by keeping the well-being of future generations firmly in our view. We consider economic viability as well as resource efficiency and environmental protection to be two sides of the same coin. We are committed to reconciling them in such a way as to attain a win-win situation for both our customers and the environment alike.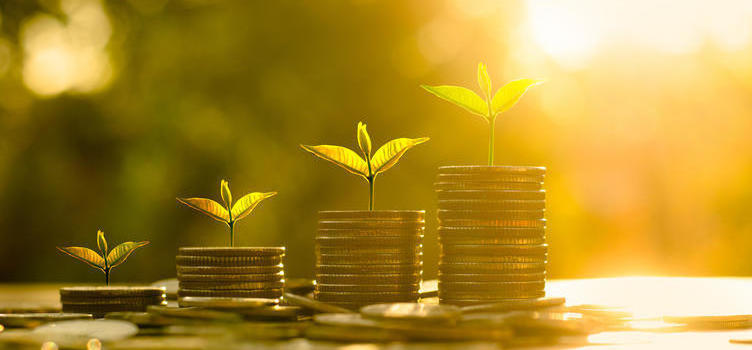 For this reason, energy efficiency and a solid commitment to sustainability have been firmly entrenched in our DNA all along. We are convinced that climate protection and security of supply are not achieved with the expansion of renewable energies alone, but above all through sweeping improvements in energy efficiency. This is what we are striving for – with a lot of know-how and innovative strength, and above all, with great passion.
We are GETEC
WE HAVE THE ENERGY FOR MORE
GETEC is one of the leading energy suppliers and energy service contracting specialist for industry and real estate. Our value proposition "We have the energy for more" is the guiding principle for more than 1,150 employees at some 30 locations in Germany and Europe. They guide our customers through an increasingly complex energy world with excellent engineering skills, outstanding regulatory competence, proven swiftness of action and comprehensive sustainability expertise. We see ourselves as our customers' partner for smart, efficient and green energy solutions. For instance, we help our customers improve their carbon footprint, keeping our sights firmly on a future worth living for.
How we work
What sets GETEC apart? Three values, which are guiding the actions of the entire workforce, are the pillars of our identity. They model our day-to-day work and the interaction with one another and with our customers.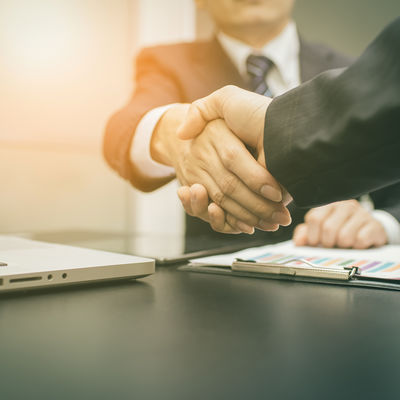 We embody partnership
Our attitude: Attentive, courteous, reliable.
The customer is the focal point of our reasoning and actions. We strive to be a valuable partner for them in the long term, where they are in good hands - because we are attentive to their needs, courteous and absolutely reliable.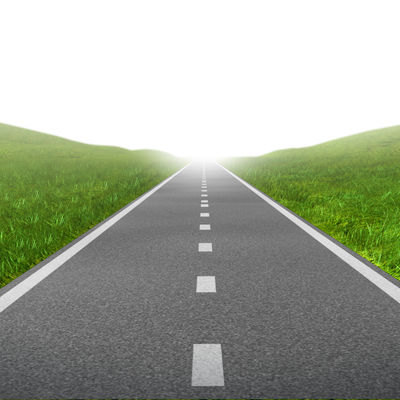 We create ground-breaking solutions.
Our service: Proficient, creative, forward-looking.
We act as masterminds and pioneers in our line of business. We always pursue new pathways and devise innovative solutions to resolve complex problems - because we are versatile and proficient as well as creative and forward-looking when developing solutions.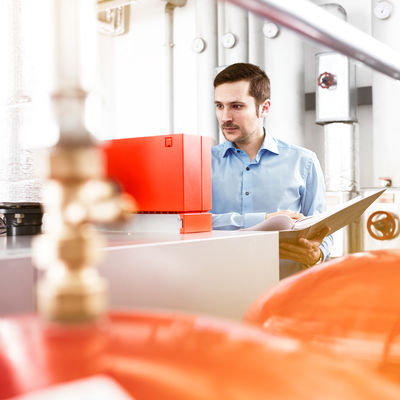 We make it simple
Our style: Dynamic, straight-forward, hands-on.
We are characterised by an entrepreneurial spirit and a high focus on action. We bring our ideas and solutions swiftly underway - because we are nimble and dynamic, straight-forward and efficient as well as hands-on and pragmatic across all levels.
Corporate Social Responsibility – We embody responsibility
A future worth living for, a present worth living for – that is what we are committed to.

We bundle our social activities by fostering participation through cultural sponsoring, social commitment and responsibility for our employees. True partnerships are not only one of our corporate values, but also the guiding principle of our commitment: At GETEC we regularly organise fundraising and corporate volunteering events at which we support charitable institutions with much commitment and passion.
For us, sustainability is about more than just energy matters. By assuming social responsibility, we are passionately committed to social concerns and cultural added value. A future worth living for – that's what we at GETEC are committed to!
---
Thomas P. Wagner
CEO GETEC Group
Social participation – energy for participation
At GETEC we are convinced that art makes social participation possible. That is why for the last 15 years we have been supporting the Kunstverein Zinnober, a charity that gives mentally handicapped adults the chance to develop their talents freely in the studio – without standards and without pedagogical constraints. Every year a new Zinnober exhibition is held in the rooms and hallways of our head office.
Tradition on-site – energy for culture and knowledge
GETEC fulfils its social responsibility by supporting many cultural projects. We also feel very strongly committed to the region and support various projects of the state capital Magdeburg, such as the Lange Nacht der Wissenschaft (Long Night of Science), which in 2018 is held under the slogan "Our Environment – Sustainable Ideas for Tomorrow". As promoters of this highly interactive event, we are delighted to support a project that shows us how much innovations can contribute to protecting our environment.
Fair, pragmatic, ground-breaking – energy for our workforce
At GETEC we know that our strong market position is due to our employees' commitment – and we are proud of that! It is important to us to do justice to the diversity of our employees and to offer them an environment in which they can not only work well, but also enjoy doing their work. This also includes reconciling work and family life, which we support with our company kindergarten. The affectionately designed interior encourages the little ones to play and have fun.
We embody partnership –
find your counter­part.
With close to 50 locations throughout Germany and Europe, we are always at your doorstep.
Contact us. We are here for you.