Working at GETEC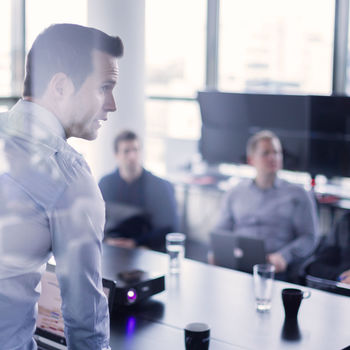 At GETEC, more than 1,150 employees at almost 30 locations in Germany and abroad are dedicated to making a contribution to a future worth living for by developing sustainable energy solutions. Today we already supply heat and electricity to more than 650,000 people in a reliable and resource-conserving way. At GETEC, we know that our success is owing to the accomplishments and the passion of our workforce. They all create ground-breaking solutions. We are proud of that.
The work environment at GETEC is characterised by an intensive promotion of strengths and potentials. Fairness, short decision-making pathways and embodied entrepreneurial spirit are the hallmarks of our daily collaboration. Working at GETEC means experiencing appreciation and support. We honour the accomplishments of our workforce with adequate remuneration, modern workplaces and attractive continuing education opportunities. We have the energy for a future worth living for – join us!
Our excellent continuing education offerings enable every employee at GETEC to pursue their personal life and career goals. Our professional advancement opportunities are as customised as are our energy solutions.
---
Thomas P. Wagner
Group CEO
Reasons for working at GETEC
There are many reasons for working at GETEC. Our values "We embody partnership", "We create ground-breaking solutions" and "We make it simple" are the slogans that guide our inward and outward actions. They characterise GETEC as an employer.
Collaborative
We embody partnership
Our workforce uses a wide variety of skills, interests and experiences. What they share is the opportunity of making a difference at GETEC. We value diversity and promote team work. Open-mindedness and fairness define our culture – a respectful cooperation is an elementary part of our corporate culture from the start. As an employer, we always have a sympathetic ear for the professional aspirations and personal circumstances of our employees and support them as partners in their further development.
Ground-breaking
Together, we create ground-breaking solutions
We develop career paths together with our employees – with an attentive, appreciative and personalised mind. Whether it concerns the entry into the professional life, an expert or manager position: everyone at GETEC benefits from excellent perspectives in a very dynamic and highly motivated environment. Our employees have the opportunity to develop excellent know-how in a high-growth future market and help our customers to have energy for more.
Hands-on
We make it easy
Embodied entrepreneurship is part of our DNA. Everyone at GETEC has the opportunity to be innovative. Autonomy and speed of action are important to us. At our company, everyone is given the latitude needed to deploy his or her technical and personal strengths in the best possible way. We offer our workforce the perfect work environment to do this: Aside from attractive remuneration packages, customised continuing education programs, an excellent cafeteria and joint sports events, a company-run day care is available directly adjacent to GETEC.
Get to know us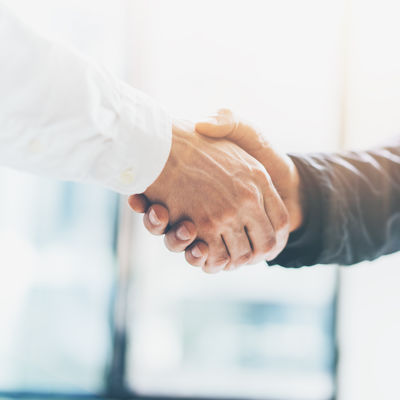 G+E GETEC Holding GmbH

Albert-Vater-Straße 50
39108 Magdeburg
Learn more about our employees
Helene Windelband
My apprenticeship at GETEC got me off to a flying start
Helene Windelband reports on her education and start at GETEC.
Learn more
We embody partnership –
find your counter­part.
With close to 50 locations throughout Germany and Europe, we are always at your doorstep.
Contact us. We are here for you.